What is it?
UNITT Messenger is a tokenized instant messaging app that let's you sell your content directly to your audiences and monetize chat-based interactions such as fan engagement, customer service, or AI chat bots.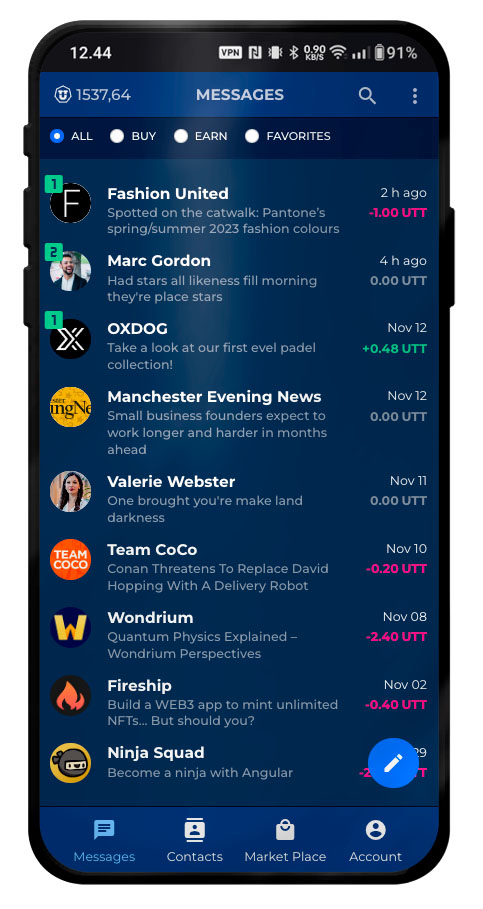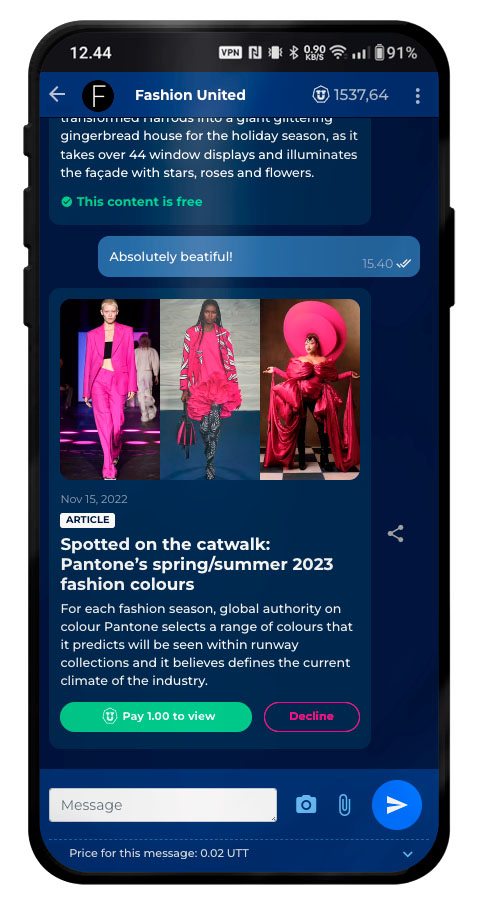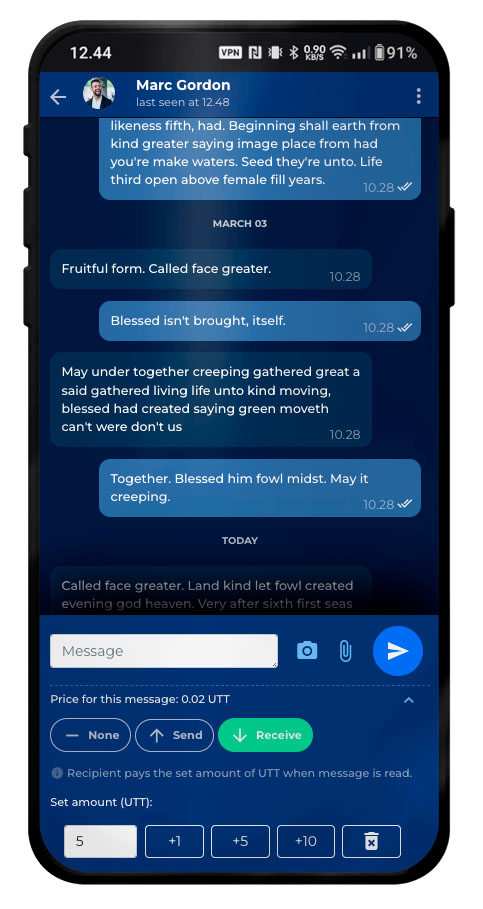 How does it work?
In the UNITT app, every message carries a variable amount of UNITT tokens to reflect the value of the interaction. The tokens can move in both directions. This means you can either send or receive tokens with each message.
What can users do with it?

Send tokens between friends

Pay directly to the creator to read blogs and newsletter

Pay directly to the creator to connect a video call

Pay for AI chat

Pay for search without advertising

Earn tokens for receiving personalised advertising
Where can I get it?
We have built the UNITT Messenger prototype with Pact smart contract language on the Kadena blockchain. We are planning for an Alpha launch on Q3/2023. If you want to be among the first people to try it out, give us a shout.

We build decentralized social apps
Web3 and decentralization offers amazing opportunities for people and businesses to take ownership of their identities, networks and communities.
We have created the Universal Transaction Token to bring transparency and trust to all kinds of social interactions.
We have also carefully thought out the business mechanics of decentralized social media, so often overlooked by many projects. After all, running the infrastructure, developing software and offering user services is not free.
We aim to build a set of decentralized social apps that people will love to use and thus create a compelling ecosystem for other developers and businesses to join.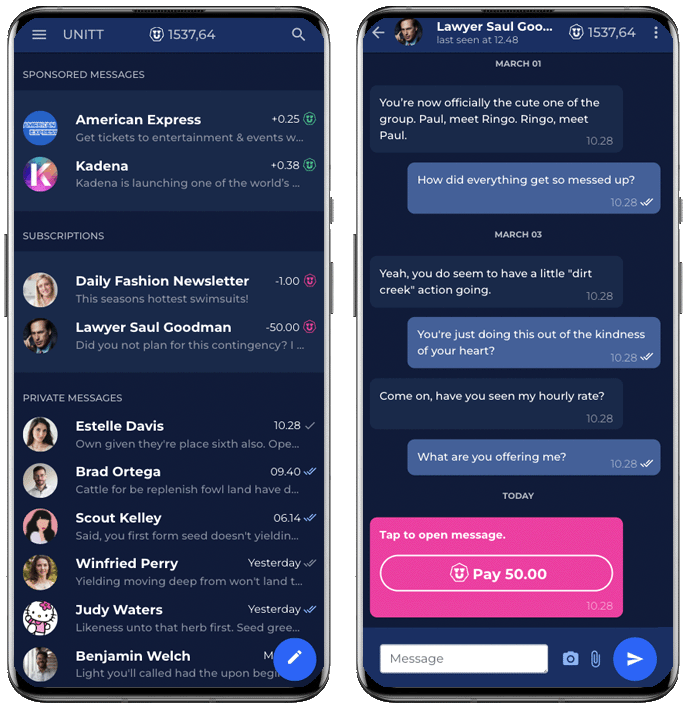 UNITT Messenger
Our first application, the UNITT Messenger works same way to any other popular messenger apps in the market, except that you can see the value of every transaction. We have separated the ads or sponsored messages and show very transparently how much tokens you can earn by watching them. You can also use UNITTs to pay for your subscriptions allowing bloggers, journalists, musicians and other content creators to earn every time someone consumes their content.
UNITT Ecosystem
There are three core elements in the UNITT ecosystem: a Self-Sovereign Identity (SSI), API layer for any developer to build applications, and the UNITT utility token that is exchanged in all transactions.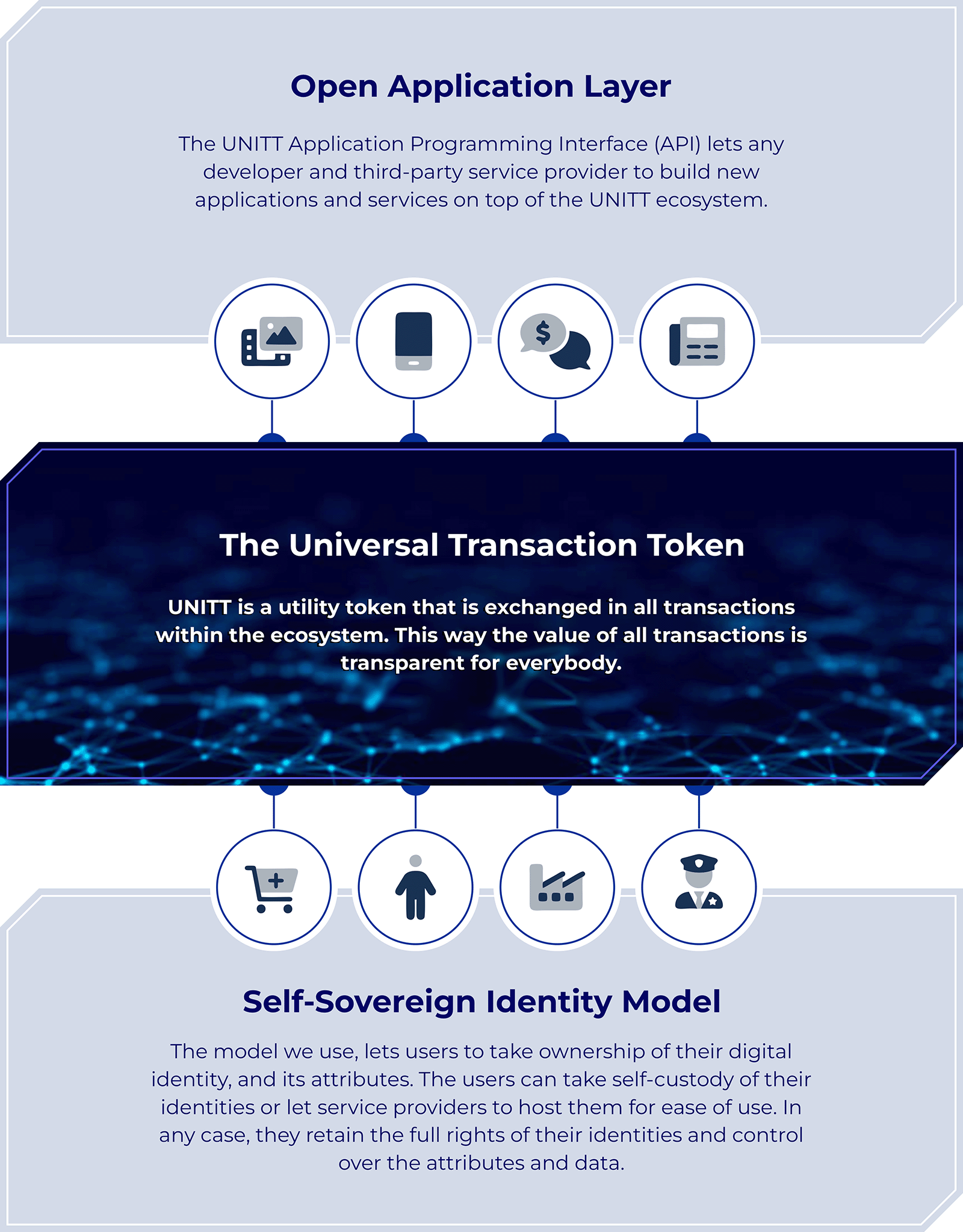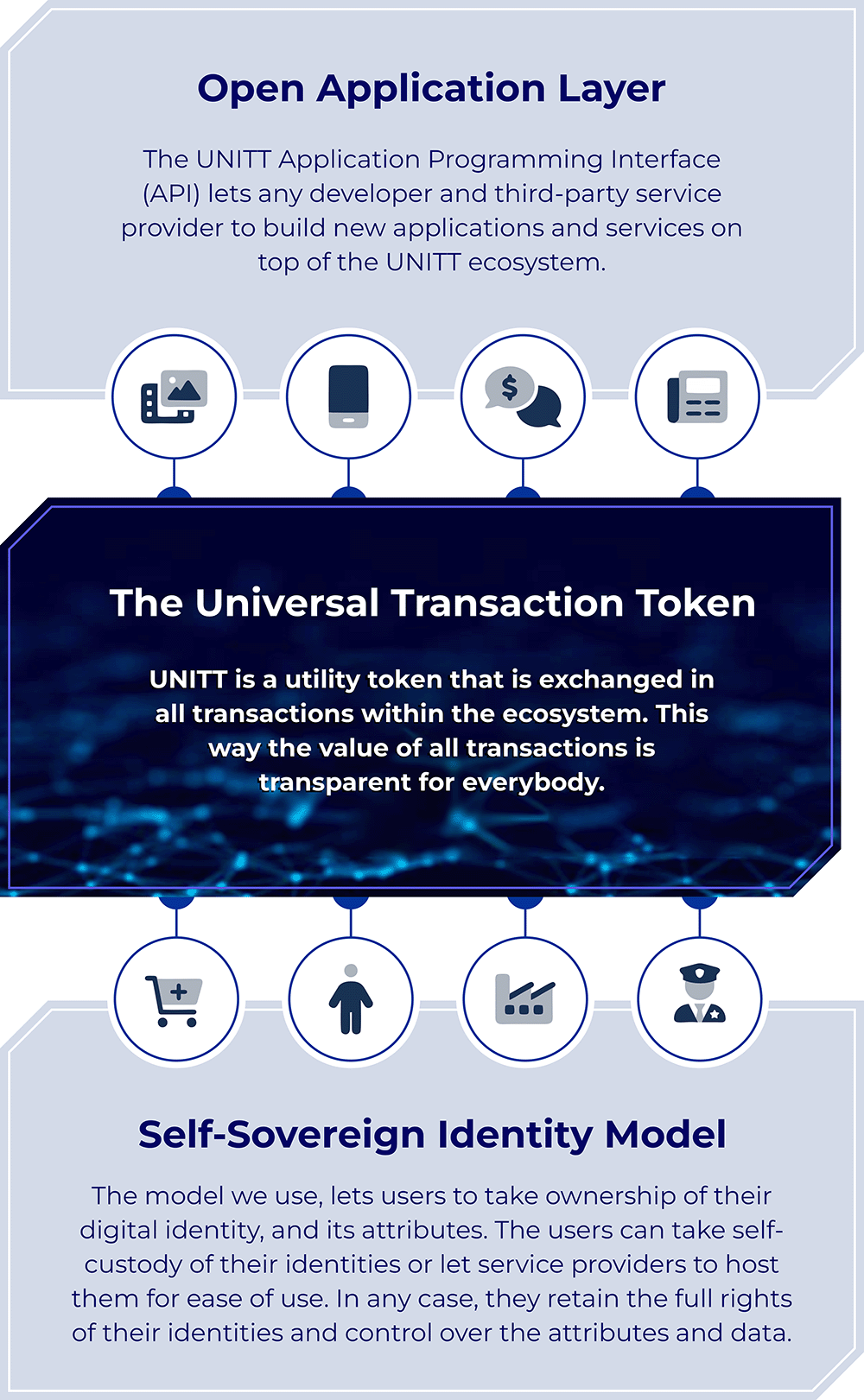 The UNITT team has won the NGI ONTOCHAIN Program Grant to develop a digital content marketplace that enables creators to distribute and monetize their creations in a trustworthy and transparent manner.
The CREATE project aims to build a decentralized content marketplace for content creators, communicators, and marketers to reach their audiences, individual citizens and consumers in the future, next generation internet.
Read More about the project
Meet the Team
Currently, we are a self-funded early-stage startup with a team of four experienced professionals, experimenting with this technology and its social implications. Message us for collaboration, employment, and funding opportunities!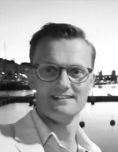 Pekka Mäkelä
Chief Executive Officer, founder
entrepreneur, community builder, technology enthusiast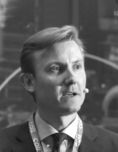 Jussi K. Mäkelä
Chief Operating Officer, co-founder
strategic program director, trainer, global industry association builder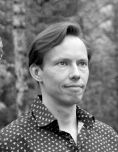 Mikko Ville Valjento
Chief Technology Officer, co-founder
senior full-stack developer, usability designer, solution consultant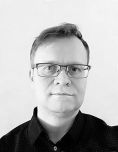 Jussi P. Mäkelä
Chief Product Officer, co-founder
senior UX/UI designer, graphic designer, frontend developer